Inspired by 1970s cinema, the new Hollywood machine has an exciting new design.
Hollywood is a machine with a stylish and sensational design that gives character to any environment in a unique way.
The steam wands, crucial for achieving quality milk frothing and foam, have a larger diameter for better delivery.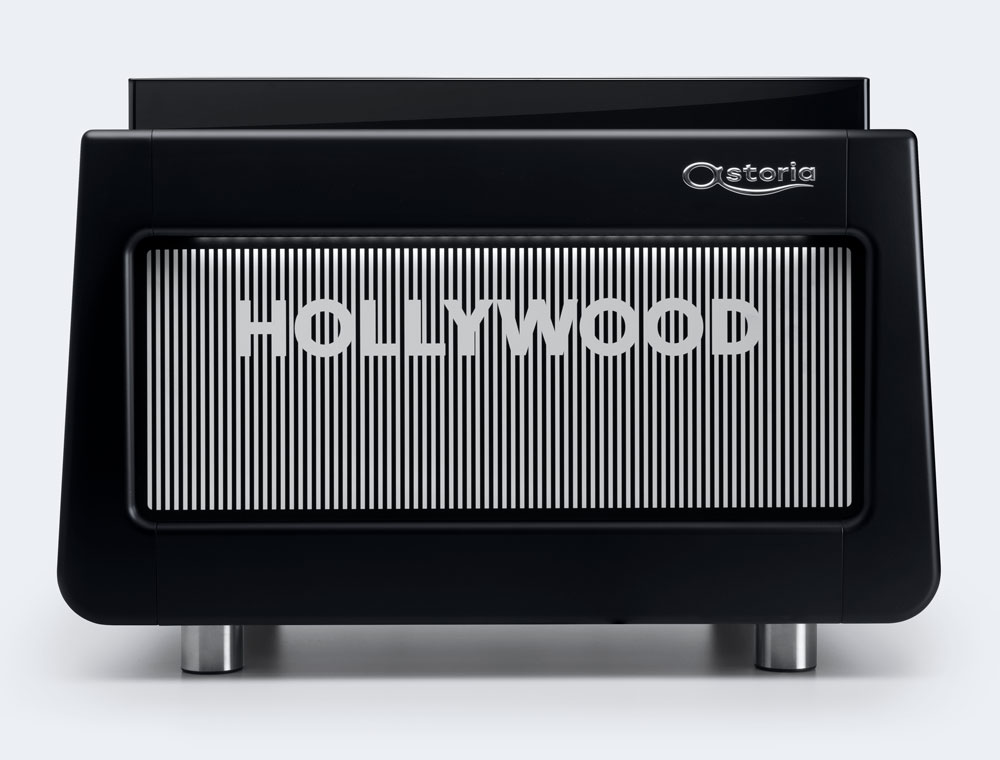 Standard Features
Technical Features
Standard Features
Indication of the extraction times for each group.
Allows the machine to be used both for espresso cups and for glasses of milk-based beverages.
Allow more consistency in the quality of the steam, improved milk frothing.
Allows the "barista" to work in optimal conditions even in reduced visibility environments such as pubs, clubs, etc.
Six different pre-set doses in the SAE version.
Illuminated back panel.
Technical Features